The Physics laboratory was established in the year 2013.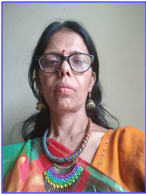 Mrs. INDU
ASSISTANT PROFESSOR
EXPERIENCE- 19 YEARS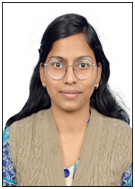 Ms. DEEPSHIKHA SHARMA
ASSISTANT PROFESSSOR
EXPERIENCE- 1 YEAR
Physics department has-
>Two separate laboratories ie Dark room and General practical classes.
>It is well equipped for B.Sc. (P.C.M.) students to perform various Physics practicals
>The general laboratory is spacious ,well ventilated and are equipped with the necessary instruments such as vernier calliper, screw gauge, meter scale, travelling microscope, spirit level,weighing machine,multimeter and other necessary equipments and instrument.
>Dark room is maintained with telescopes,sodium light,white light, optical bench, power source etc.